What We Offer
Empowering Your Business
Growth With ERP Solution
Web & Mobile Application
A customer-facing solution that connects customers digitally to accelerate growth and maintain quality to increase brand value.
ERP/CRM Business Solution
Organizations use enterprise resource planning (ERP) software to manage day-to-day business activities such as procurement, Product management, Order management and compliance, and supply chain operations.
Customer Interface
Features of ERPNext
Food Solution
Get an Interactive Web Experience For Your
Customers Like the Way You Want
Location Based Search

Shop by Category

Shop by Offers

Filters & Sorting

Free Shipping

Special Demo
Product Search

Quality Parameters

Frequently Asked Question

Testimonials

Quick Payment

Support
How to Order Food
Using
ERP Software
From Cart to Table, ERPNext Features have
covered you!

Add to Cart

Order Summary

Checkout
Business Interface
Features of ERPNext
Food Solution
Get in touch

Quality Management
Multiple Parameter, Quality Check, Workflow Inspection, Food Standards
Master Data Management
Configuration Management, User Management Data Compliance, Supplier-Retailer Management

Reports
Total Revenue & Sales, Batched Inventory, Supply & Orders, Profit Rates
Item Variants
Item template, Core types, Primary type, Product permutation, Item types

Shop Floor Management
Job Cards, Workstation Features, Work Operations, Real-Time Status & Location,Employee Assignment
Multiple Units of Measurement
Measure Materials, Unit Conversion, Manage Sales, Manage Purchases, Manage Conversion
Customization
Field customization, Auto fetching values, Report builder & workflows, Bulk update data & print format, Document types
Multilingual Food Manufacturing
Supports 70+ Languages, Translation Section, Translation Tools, Source Text, Translation Verification
Processing
1 Million

Food Orders of Top Global Food
Business Brands
Case Study
ERPNext's Food Software:
The Best Solution for Your Food
Startup
In today's food industry, businesses face fierce competition and the need to improve their operations and processes constantly. To address these challenges, many are turning to ERP food solutions. These comprehensive platforms offer tools for managing inventory, supply chain, finances, and customer data. This case study will explore how a food company utilized an ERP solution to achieve impressive growth, enhance customer satisfaction, and reduce costs. So get ready to learn from their success story – you won't want to miss it.
Learn More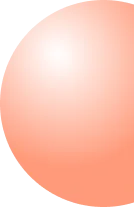 Hear the Success Stories of Our Business Clients!
The whole NestorBird-Team delivered outstanding work on this ERPNext development/ consulting project & I have enjoyed working with all of them. I would hire the whole team again anytime & look forward to working with them in the future, again. The communication was at any time top-notch, they met all deadlines, and the team's skills were strong.
We recommend them for overall consultation in Accounting & CRM, customizing & individual development.
We're very happy with NestorBird and its team. They helped us tailor-fit an ERPNext software solution that is one of its kind, considering all our unique business requirements. We are in the process of achieving end-to-end automation, and in quest of the same, we have identified ERPNext, which fits the requirements. But the biggest challenge was finding the right partner to help us achieve automation and integrate with our Get POS. And very important to train our people to get adapted to automation.
All thanks to NestorBird team for providing us business suited ERPNext model as per our requirement and needs.
On behalf of RYK Hospital, I am pleased to recommend NestorBird for providing ERPNext Healthcare Solution with full customization and automation. This healthcare solution's prompt services have helped us create a centralized platform to run different operations simultaneously.
I found this software user-friendly and flexible to manage Appointment Booking, Role Permission, Medical Records, Billing, and Data Backup regularly. I would like to appreciate their developing team's remarkable potential, who have sound knowledge in all phases of the latest Information Technology, Hospital Management Systems, and Financials.

Dr. Muhammad Wazir


RYK Hospital
We recently worked with NestorBird for our HubSpot CRM implementation. The team at NestorBird is exceptionally knowledgeable and professional. They helped us implement CRM and trained our team to use it efficiently.
With their expert guidance and customer-centric approach, we have effectively streamlined our sales and marketing processes to achieve our business goals. Overall, we are incredibly impressed with the ROI benefits of this platform and highly recommend NestorBird to Businesses looking for a reliable HubSpot CRM implementation service provider worldwide.
"Thanks to NestorBird, and their highly skilled team for their brilliant efforts in business marketing and automation needs. We finally have our hands on the pulse of our HubSpot account! Their expertise in the HubSpot domain is simply outstanding.
Since partnering with them, we have gained invaluable insights and real-time visibility into our HubSpot data that has helped us monitor our business, make informed decisions, and optimize our marketing efforts like never before. I highly recommend the NestorBird team for all your HubSpot monitoring needs."
Working with NestorBird has been a game-changer for our business growth! Their email marketing and workflow automation services have allowed us to reach our target audience effortlessly. We are extremely happy with their strategic reporting and performance monitoring approach, which their skilled HubSpot team opted for. Their detailed market analysis and strategies have helped us to track clients and their payment gateways.
We recommend NestorBird for all marketing and automation needs that you need to upscale your business presence online. They are definitely great industry players in marketing field.
NestorBird has been our partner for over 2 years now. I must say, they delivered the best solution I could have ever imagined. Their team was extremely knowledgeable and experienced in ERP development, and they were able to create a customized solution that perfectly met our business needs. Throughout the development process, they kept me informed of progress and worked collaboratively with my team to ensure that the final product was exactly what we wanted. Their attention to detail and commitment to quality were evident in every aspect of the development process.
I highly recommend NestorBird to anyone looking for an experienced and reliable partner for ERP development services.
I have had the pleasure of working with NestorBird for our manufacturing needs, and they have worked exceptionally well. Their certified consultants helped us understand the market analysis and implement ERPNext for our manufacturing operations seamlessly.
All thanks to the expertise and guidance of their team. With their great contribution, we have been able to optimize our manufacturing processes and save time and money in the process. I highly recommend NestorBird to all businesses looking for a reliable and experienced partner for their ERPNext manufacturing needs.
Select your food business to get
the perfect ERP Solution today!
Choose the food business you want to start and see how
NestorBird solves all challenges by offering you the best
ERP solution for your production or manufacturing
industry today!
Why Choose ERP Solution for
Your Food Industry?
Easy ERP Integration
No matter to which extent you want to expand your business with flexibility, NestorBird is all set to integrate food distribution ERP software with your various systems, such as payment gateways, online ordering platforms, and accounting software.
Customization
The food business requires specialized features for the targeted industry, such as recipe management, menu planning, ingredient tracking, and food costing. Customized to your food business needs, we can help you streamline all processes and increase efficiency in the best possible way.
User-Friendly Interface
Regarding hunger, we implicate a fast-to-order and user-friendly interface for food lovers. With a food manufacturing ERP solution, everything quickly fills your cart, thus giving customers and businesses the best user experience.
Cost Effective
We offer affordable pricing plans for the best food manufacturing ERP Solution to suit your business needs. Providing an accessible choice for all small- to medium-sized food industries and startups, we deliver the best ERP system to fit their budget and needs.
Frequently Asked
Questions
ERP software for the food and beverage industry is a system that enables the manufacturing and production businesses in this domain to manage and optimize the processes for meeting food safety regulations while delivering quality services to the customers.
The following steps can install ERP systems for food manufacturers and distributors:
Budget: Plan your requirement for Food ERP Software and strategize the business development with an expert ERPNext certified consultant.
Pick the Best ERP Solution: In a crowd of many ERP software ads rolling around Google or recommendation, pick the Best ERPNext: Food ERP Software for your food business.
Data Migration: Regarding successful ERP implementation, data migration is the key to speeding up the process and anticipating it in the long run.
Setting: The software configuration and implementation phase begins with the ERP system that best suits the client's and the company's needs. After installing the infrastructure, you must configure and optimize the ERP solution for your business needs.
Food ERP software is all you need to run your food business successfully. You can determine every operation to link from recipe management to supply chain management at one online platform. All parameters like quality control, inventory, and management data analysis parameters can be easily tracked to make informed data-driven decisions.
ERPNext: ERP system for food manufacturers helps them manage their day-to-day operations, streamline processes and improve overall efficiency. ERP in food manufacturing businesses is beneficial in many ways:
Inventory Management
Financial Management
Compliance
Quality Control
Traceability
Supply Chain Management
ERPNext is the best food manufacturing ERP solution for all small to large-scale businesses. It offers an open-source and well-suited ERP interface for food manufacturing and production startups.
Among the list of many food ERP solutions, ERPNext is a widely used ERP for food manufacturers. Here, we have rounded up the main reasons to opt ERPNext for your food manufacturing business:
Quality Control
Inventory Management
Manufacturing and Production Planning
Compliance
Cost Management
Flexibility
Customization
Ready to fulfill the appetite of foodies with your food business?
Get the best open-source modern ERP solution to start your food venture now!