What is Manufacturing ERPNext And How Can it Help the Manufacturing Industry?
Enterprise resource planning (ERP) can be a game-changer in industries like manufacturing, where efficiency is continually sought yet tough to find. Manufacturing erp is a centralized system for managing all the functionalities of a manufacturing firm such as production, floor management, inventory management, order management, customer management, vendor management and more.
What is ERP (Enterprise Resource Planning) Exactly?
Enterprise resource planning (ERP) is business management software that enables a company to manage its operations through a system of interconnected applications. Product planning, development, manufacturing processes, financials, sales, and marketing are all incorporated into a customized erp software.
ERPNext for small manufacturers is a cross-functional enterprise system that supports a company's essential internal business activities and is powered by an integrated suite of ERPNext manufacturing modules Step by Step process. Using an ERPNext manufacturing software a single database can be created that inturn will provide a firm with an integrated real-time picture of its essential business activities.
No matter which department (manufacturing, purchasing, sales, accounting, and so on) entered the data into the system, ERPNext manufacturing workflow track business resources (such as cash, raw materials, and production capacity) and the status of business commitments. ERPNext manufacturing setting oversees relationships with external stakeholders and improves information flow across all business functions inside the enterprise.
How ERPNext Can Help The Manufacturing Domain?
Manufacturing is one of the most volatile sectors, with a fast-paced environment and increased competition. The dynamic and ever-changing nature of these enterprises necessitates rapid tracking and full monitoring of each activity; failure to do so can result in production downtime, resource waste, and significant losses.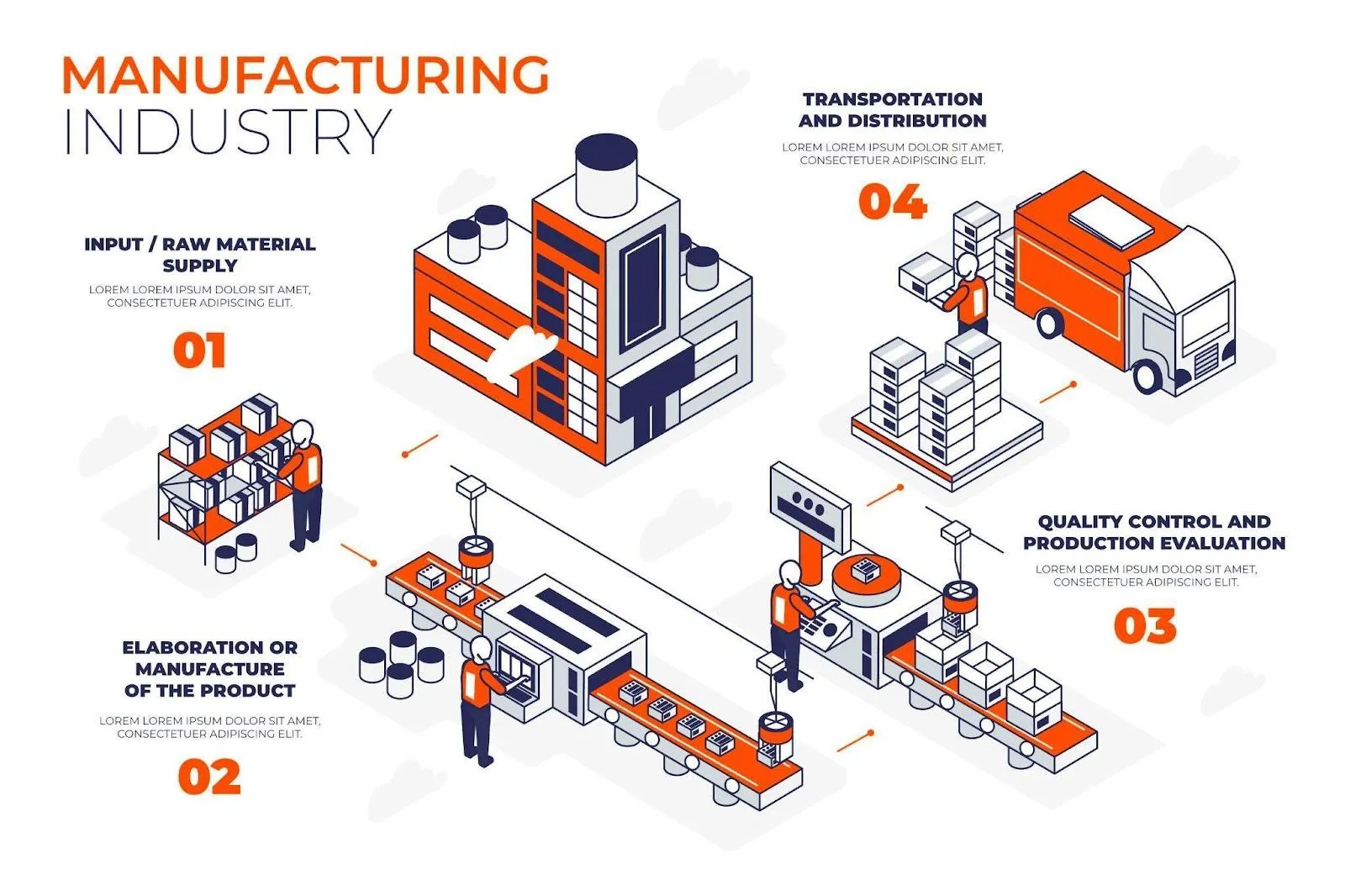 Using open source manufacturing software in Business sector manages a variety of operations such as accurate inventory monitoring, product quality maintenance, facility maintenance, human resource management, and so on. ERP can automate order processing, process scheduling, finance, and HR departments.
Manufacturing erp software is used by several manufacturing organizations to exchange data across departments including production, shop floor planning, buying, and accounting.
Why is ERPNext So Crucial In The Manufacturing Domain?
With ERPNext for manufacturing industry, manufacturers can access various data through a single system. Managers can give right to access to the staff who are answerable for overseeing.
By utilizing ERPNext manufacturing setting, manufacturers can screen their inward and outside stock flow more exhaustively.
ERPNext Manufacturing Business can integrate all departments of a manufacturing company, such as financial division, human resource, inventory, sales, customer service, and more. This implies the organization doesn't have to physically and independently monitor every department.
ERPNext's Main Advantages In The Manufacturing Industry
Below listed are some of the important advantages of ERPNext in the manufacturing industry.
Automates and Streamlines Business Processes
ERPNext Manufacturing implementation streamlines your business cycle and drives automation for manufacturing associations.
By streamlining your processes, all information in ERPNext Manufacturing documentation a centralized location with complete visibility in all functionalities such as development, planning, stock, procurement, production, finance, deals, and delivery.
Answer Market Conditions Quicker
ERPNext for the manufacturing industry gives real-time data analysis and assists organizations with assessing, planning, changing, and responding to changing market requirements.
Manufacturers make use of such reports for understanding dynamic market trends and requirements.
Reduce Costs
A strong ERPNext Production image helps manufacturing companies to reduce the overall functional expense such as manual, time-consuming cycles and are supplemented via automation, streamlined processes using real-time business information.
Upgrade Customer Satisfaction
Efficient production planning, upgraded command over stock, smoothed out process planning, and coordination of distribution channels empowers manufacturers to improve on-time product delivery which is critical to customer satisfaction.
Why Choose NestorBird for ERPNext Manufacturing Software Implementation Services?
Netorbird is the best ERPNext solution provider for manufacturing business of all types.
We provide the best ERPNext software for manufacturing industry to integrate tasks, boost productivity and make use of data in real-time.
We have a dedicated team having years of experience and can assist you with all the necessary expertise that can add up to digital transformation.
We present a wide scope of features for business owners so that they can focus on their market goals and business objectives.
The Bottom Line
To end up in a few words, ERPNext software for manufacturing industry is a necessity in the modern day competitive world. However, ERPNext systems have evolved significantly in recent software development, from front-end coding to cloud ERPNext deployment and simplicity of configuration.
This aids manufacturers in identifying flaws, gaining confidence in ERPNext systems, and achieving long-term profitability by optimizing people, machinery, capacity, and resource use.
Please feel free to contact NestorBird at sales@nestorbird.com or Call/SMS/Whatsapp at +91-9878990102 to book a free demo today!