Clients and Results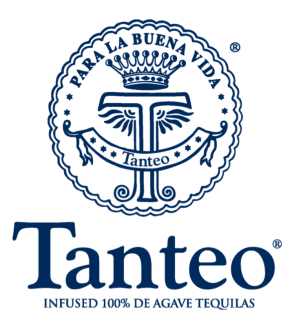 Thank you, NestorBird and their brilliant team, for offering our Tequila Industry the best ERP Manufacturing Solution. Tanteo Spirits is now more revolutionized in its production processes and automated workflows.

Before ERPNext Manufacturing software implementation, we faced many challenges like real-time data analysis, raw material valuation, manual intervention, and inventory control. Now, with the software's ease, we have been progressing amazingly. Our primary production areas, supply chain management, and customer relationship management are aligned the same way we want.
Sean McNally
Download a Free Copy of ERPNext Manufacturing Implementation in Tanteo Spirits: A Case Study
ERPNext Manufacturing for Tequila Industry
Common Challenges Before ERPNext Manufacturing Implementationn
Features of ERPNext Manufacturing Software
Customization in ERPNext Manufacturing
Contact NestorBird to Get ERPNext Manufacturing Solution
From Mash to Money: How Tanteo Spirits Crossed $5 Million Revenue with ERPNext Manufacturing Software- A Case Study
Summary
ERPNext Manufacturing Solution is the driving spirit of today's business ideas and plans.

Offering a single platform, ERPNext Manufacturing Software implementation in Tanteo Spirits has overcome various challenges like raw material reporting, warehouse data migration, valuation in tequila rate, profit and process loss reports, and additional cost calculation.

The open-source manufacturing & distribution ERP software helped Tanteo Spirits automate the workflow and track the order progress. Now they can quickly generate reports of transferred raw materials, received finished goods, payment to the supplier, and the received deficit. With multilevel BOM, they can quickly locate and track the production process of workstations, operations, and routes.

This robust ERP software solution streamlined the entire manufacturing module and improved efficiency to accelerate business growth.
Insights
Manufacturing industries like craft breweries, spirit distillation, wine, and tequila production units have significantly surged in the past decade. Despite growing demand and consumption, many challenges have popped up in the liquor ground scale production, including inventory control, quality and traceability issues, and lack of planning, maintenance, and yield analysis.
NestorBird, one of the best ERPNext Solution providers, has broadened the development scope by aligning all processes and connecting business workflows in one place.
Read this ERP Manufacturing case study to know how we bring out the best ERPNext solution to overcome all challenges that come in the way of creating great efficiency and fetching greater productivity:
ERPNext Manufacturing Client Requirements
Tanteo Spirits is a popular tequila manufacturing company in the United States. Launched in 2009, Tanteo Spirit has been pouring tequila shots in famous worldwide bars, restaurants, and spirits shops.
Cultivating the locally grown agaves to slowly baking them in brick ovens, using yeast fermentation to press agave juice to low alcohol, distilling twice to produce tequila, pepper sourcing, chopping and infusing the batch, tasting the flavors to blending process to serve at your table, they have been the consistent part of your celebration.
To improve the business interface, align workflows, and have great insight into tequila manufacturing processes, there comes a need for cloud ERP manufacturing software in Tanteo Spirits.
The Challenges
Before getting hands-on ERPNext for manufacturing business, Tanteo Spirits had various challenges:
Manual Intervention
Before the ERPNext Manufacturing system, they manually handled their workflows and processes. It was time-taking and hectic to maintain record files.
Data Fluctuation
The current system did not allow tracking of accurate inventory received against raw materials transferred to the company.
Process Loss Calculation
The valuation rate of tequila changes every month, and they can not keep track of the rate variation against the item received.
Subcontractor Receipt
Managing data connected to subcontractors was a challenging process, including subcontracting receipts, tracking the status of subcontracted work, and quality control standards.
Warehouse Management
Another big challenge before the ERPNext Manufacturing System implementation in Tanteo Spirits was warehouse management, including space optimization, order shipping, stockout, and overstocking issues.
Workflow Traceability
From raw material to production, ERPNext Manufacturing Workflow processes lacked traceability, which caused them to suffer a lot in terms of fast production and product delivery.
Recipe Management
Agave, pepper, jalapeno, and yeast required to make one perfect shot of tequila require proper recipe management, which came out as a challenge for them.
Raw Material Valuation
Handling manufacturing at such a large scale, they faced difficulty in the exact valuation of raw material quantity to make a perfect batch of tequila.
Seller Registration
Managing seller registration was time-consuming and complex as it included evaluating vendor capabilities such as quality control process, production capability and delivery process. It led to delays in the supply chain and production schedules.
Batch Tracking
Due to regulations and quality control concerns, they required strict batch tracking of raw materials and finished goods.
Inventory Control
Tequila production requires carefully managing raw materials, including agave, yeast, and barrels. Before ERPNext manufacturing software implementation, they had no real-time visibility of inventory management.
How Did NestorBird Help Tanteo Spirits With ERPNext Manufacturing Solution?
NestorBird, one of the world's best ERPNext Manufacturing Solution Providers, helped Tanteo Spirits to get the best software to move the entire manual process towards automation. Tracking the intake of all raw materials to pass it to production, inventory management to supply chain, production to payroll, and stock maintenance to valuation rate, we have empowered their workflow to achieve great efficiency and business productivity.
With the ERPNext Manufacturing production plan, Tanteo Spirits's growth graph has raised bars of increased profitability due to an increase in no. of product sales. Now they can make progressive decisions based on data analysis reports generated by ERPNext.
Technology Used in ERPNext Manufacturing Software, Its Functions, and Features
ERPNext Manufacturing Technical Stack
ERPNext manufacturing is an open-source ERP software developed on the Frappe framework. It is a full-stack web app framework coded with Python and Javascript.
Functions of
ERPNext

Manufacturing Software
Production Planning
Production Scheduling
Shop Floor Management
Quality Control
Traceability
Compliance
Costing and Finance Management
Features of
ERPNext

Manufacturing Software and Its Customization for Tanteo Spirits
ERPNext Manufacturing Customization
By leveraging the power of ERPNext's manufacturing module, you can streamline your production process, from raw material procurement to finished product distribution. With tailored features such as batch tracking, quality control, and inventory management, you can gain a holistic view of your entire production process and make data-driven decisions to improve efficiency and reduce costs. Don't settle for a one-size-fits-all ERP solution - customize ERPNext to fit your tequila production needs and take your business to the next level.
Impacts and Business Benefits of ERPNext Retail Software
With ERPNext manufacturing software implementation, Tanteo Spirits has been keeping track of inventory, checking the inflow and outflow of product products occasionally. Analyzing the stock records, they can easily manage their bulk order requirements.
The manufacturing ERP software helps them to implement quality control measures, including inspection, product testing, and traceability. Now, they can ensure the consistency of product quality and keep compliance with industry regulations.
ERPNext can help tequila manufacturers create detailed production plans, including production schedules, raw material requirements, and capacity planning. This can help optimize production processes, reduce waste, and improve efficiency.
There is a great impact of the ERPNext Manufacturing setting module to configure the process loss valuation rate after keeping the tequila jars for storage.
The manufacturing module in ERPNext comes up with an accounting and payroll feature which helps businesses manage their expenditure, profit, and loss.
Giving real-time visibility into the production process, the ERPNext manufacturing system helped Tanteo Spirits to involve advanced methodologies to improve the workflow process. Now, they can easily make data-driven decisions to improve efficiency and productivity.
From raw materials to finished goods, the ERPNext manufacturing software is a complete workstation set-up for all processing operations and routes. It becomes easy for them to transfer the finished products to the warehouse.
With ERPNext Manufacturing software, they get a complete project set-up to add a supplier as a subcontractor, link BOM and generate work-in-progress, landing cost vouchers against every inward delivery and invoices based on the landing rate.
They can easily generate work reports of transferred raw material, received finished goods, supplier payment and their production percentage.
Through automation of resource utilization, the Manufacturing module in ERPNext increases efficiency and productivity in response to consumer demand for increased production.
Manufacturing with ERPNext in Tanteo Spirits, financial planning is facilitated by analyzing manufacturing schedules, shop floor workouts, pricing structures, and loading requests.
They can now manage sales and order operations more easily. In addition, they can also record all transactions required with links to sales orders.
The prime benefit of the ERPNext Manufacturing software module is customization as per business needs. Understanding the challenges, we have crafted a customized ERPNext manufacturing solution for Tanteo Spirits.
By streamlining production processes and providing better inventory management, tequila manufacturers have improved their ability to fulfill customer orders quickly and accurately. This leads to higher customer satisfaction and loyalty.
Key Takeaways
By implementing ERPNext Manufacturing Software, production industries, and companies can streamline their day-to-day processes to maximize their business benefits.
Conclusion
Implementing ERPNext manufacturing software resulted in a valuable investment for Tanteo Spirits, who were looking to improve their operations, reduce costs, and enhance customer satisfaction. They have a significant impact on their business growth.
By providing enhanced inventory management, improved traceability, better quality control, increased efficiency, better collaboration, and improved customer satisfaction, the software helped them optimize their production processes, reduce costs, and improve overall business performance. If you want to book an ERPNext Manufacturing Demo, contact NestorBird at sales@nestobird.com today!
Frequently Asked Questions (FAQs)
ERPNext Manufacturing Software is a comprehensive solution designed to help manufacturing businesses automate and streamline their production processes. It provides a range of features and tools that can help manufacturers manage their operations, from inventory management to quality control and beyond.
ERPNext Manufacturing Software implemented in industries, companies, and organizations provides a centralized platform to offer a complete set of features packed into one comprehensive solution.

ERP Manufacturing continues to assist more than two thousand manufacturing plants worldwide.
ERPNext Manufacturing Software offers several benefits to manufacturing businesses. Some of the key benefits include


Improved efficiency
Better inventory management
Enhanced quality control
Improved collaboration
Real-time data and analytics
Cost savings
ERPNext Solution is used in manufacturing businesses to integrate and automate various business processes, from inventory management to production scheduling. Here are some of the ways that ERP can be used in manufacturing businesses:


Inventory management
Production planning and scheduling
Quality control
Financial management
Supply chain management
NestorBird, being the best ERPNext Solution Provider for manufacturing industries, can help you succeed in maintaining efficiency and productivity.
Sales Order: Create a sales order by the customer, which triggers the manufacturing process.
Material Request: Generate a material request to ensure all the necessary raw materials are available for production.
Production Planning: Develop a production schedule outlining the manufacturing steps.
Work Order: Specify the tasks involved in manufacturing the product, including the materials required, the labor involved, and the timelines.
Material Issue: Record the raw materials issued from the inventory to the production line.
Manufacturing: Involve all steps of the manufacturing process where the product is assembled or manufactured according to the work order.
ERPNext open-source manufacturing and distribution software has become quite popular for its customization feature. Moving all workflows towards automation, your business will get empowered to generate profitability. For Open Source Beverage Manufacturing ERP solution, contact us at sales@nestorbird.com today!
Contact NestorBird for an ERPNext Manufacturing Production plan for your business or industry setup today. Send us your query at sales@nestorbird.com now!