Clients and Results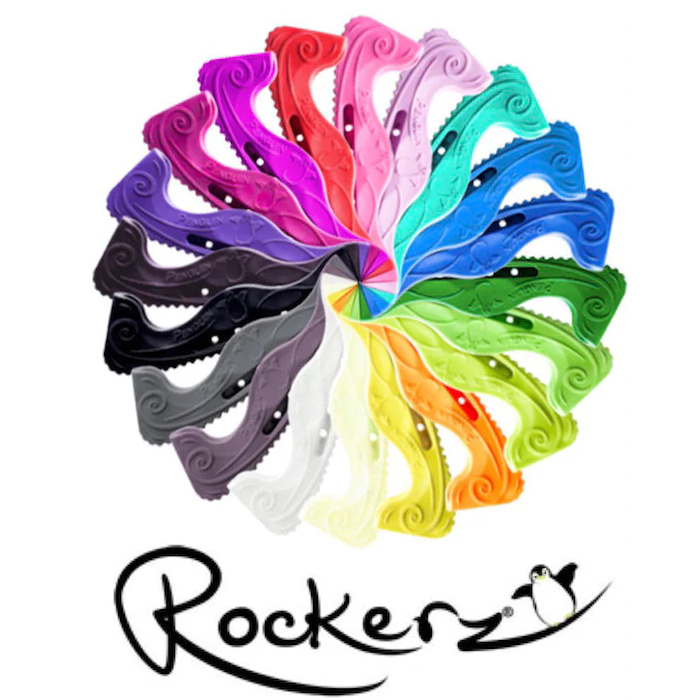 On behalf of Rockerz, I am really pleased to recommend NestorBird for providing ERPNext Manufacturing Solution with full customization and automation. The prompt services of this Manufacturing solution have helped us a lot to create a centralized platform to run different operations at one time.
Charles Sinek
Download a Free Copy of ERPNext Manufacturing implementation in Rockerz:A Case Study
ERPNext Manufacturing For Rockerz
Common Challenges Before ERPNext Manufacturing Implementation
Features of ERPNext Manufacturing Software
Customization in ERPNext Manufacturing System
Contact NestorBird to Get ERPNext Manufacturing Solution
How ERPNext Manufacturing Software Helped Rockerz in Skate Guards Customization for an Olympic Event- A Case Study
Summary
ERPNext Manufacturing Software is the most popular global trending solution offered by NestorBird.

Automating the entire workflow, ERPNext Manufacturing implementation in Rockerz Skate Guards has overcome numerous challenges like Booking Orders, Quotations, Seller Registration, Coordination, Customization, and Online Payments Process.

This full-featured ERPNext Manufacturing System helped in upgrading the manual work processes to an advanced level in Rockerz Skate Guards, keeping inventory management, payroll, data synchronization, supply chain management, finance management, CRM, sales management, and HRM in one cohesive system.
Insights
Skate Guards Manufacturing industries, businesses, and companies like Make to Stock (MTS), Make to Order (MTO), and Make to Assemble (MTA) involve large-scale production to meet the distribution demand of customers and other dependent businesses.
From the raw material collection to final production, there are plenty of workflows involved in the manufacturing process, which can be hectic and challenging for the manufacturing industries to manage in terms of time, demand, consumption, and labor cost.
Considering the struggles of Rockerz Skate Guards, NestorBird has come up with ERPNext Manufacturing Software, which not only puts all manufacturing workflows on track but also boosts the efficiency and productivity of their business.
ERPNext Manufacturing Client Requirement:
Rockerz Skate Guards is one of the leading manufacturing industries in the United States to design top-quality customized ergonomic skate Guards in beautiful colors. Their designer Skate Guards earned a spot on the U.S. Olympic Figure Skating Team for Winter Games in Salt Lake City.
Manufacturing and designing a wide range of Skate Guards and Boots at an extensive scale, Rockerz Skate Guards needed a centralized platform like ERPNext Manufacturing Software which could help keep track of workflows, gain an effective insight into the entire supply chain, help in designing customized models, and improve the overall productivity of their business.
The Challenges
Before getting their hands on ERPNext Manufacturing Software, Rockerz Skate Guards faced the following challenges:
1. Quotation Management
Before the implementation of ERPNext Manufacturing Software, quotation management was one of the biggest challenges faced by Rockerz Skate Guards, like managing the proposals, tender, and request for proposal (RFP) or Request for Quote (RFQ) efficiently and delivering an outstanding buying experience to the customers.
2. Data Synchronization
Like all manufacturing industries, Rockerz Skate Guards creates massive daily data, including quotations, purchase orders, sale orders, discount schemes, material purchases, production costs, labor costs, etc. It took a lot of work to synchronize all data reports, bills, and accounts.
3. Seller Registration
Sellers who want to order in bulk or raise their quotations need to register their details, and requirements for which seller registration is required on the Rockerz Skate Gaurds website.
4. Inventory Management
Managing Inventory, like market demand, overstocking problems, outdated products, inventory waste, and defects, expanding product range, supply chain issues, production planning, efficient warehouse, and data inaccuracy, was another big problem for Rockerz.
5. Pricing Structure
The price structure of Rockerz covers vital components like Setting price structure considering key components like customers, direct costs, manufacturing & non-manufacturing overheads, and profit margin. Aligning all parameters at one centralized platform was a challenge for them.
6. Manual Process
Manual data collection was another mess for Rockerz as they used to enter all pricing bills on excel sheets, including purchase and sale orders. Consuming lots of time and effort, this process also increased the chances of delays, errors, and less actionable responses.
7. Customized Products
Rockerz aims to manufacture customized Skate with lots of variation in colors, parts, designs, and styles. There needed to be a platform for the customers to easily list their requirements and customization choices like colors, shape, design, and no. of products.
8. Hybrid Application
In order to provide the best user experience while customizing skate Guards, they need a hybrid application that can provide multi platform support along with making a perfect balance between functionality and cost-effectiveness.
How Did NestorBird Help Rockerz with
ERPNext

Manufacturing Solution?

NestorBird, one of the Best ERP Manufacturing Software Development Companies in the world, helped Rockerz to move their business processes towards automation. From raw material purchase to stock maintenance, process coordination to workflow management, supply chain to inventory control, and production to payroll, we provide a comprehensive automated solution for transforming their entire business processes to achieve new heights of success. Modernizing the way they manufacture, we help them make faster decisions, automate processes, reduce costs and increase profitability.
Technology Used in ERPNext Manufacturing Software, Its Function, and Features
ERPNext Manufacturing Software Technology Stack
ERPNext Manufacturing is an open-source ERP Software developed on Frappe Framework (Version-13). It is a full-stack web app framework coded with Python and Javascript.
Functions of
ERPNext

Manufacturing Software Implemented in Rockerz

ERPNext Manufacturing Software helps Rockerz to operate different functions like:
Design Customized Products
Sales and Purchasing
Production Planning
Tracking Orders
Impacts and Benefits of
ERPNext Manufacturing

System Implementation in Rockerz

ERPNext is a leading manufacturing ERP software that helps global businesses like Rockerz to grow and scale their operations.

ERPNext is a cloud-based ERP solution that can be accessed from anywhere and on any device. It is designed to help businesses of all sizes with their production, inventory, and customer management.

Manufacturing Industry, Companies, and Business Organizations can benefit from ERPNext software in a number of ways:
ERPNext Manufacturing Software Implementation can help in tracking inventory and fulfilling product orders on time without taking stress about replenishment. ERPNext helps simplify inventory management so that businesses can stock exactly what they need.
With ERPNext Manufacturing Solution implementation, Rockerz can easily plan its production and management process for the items to be committed via Sales Orders or Material Requests.
The existing data in Rockerz accounting software has been perfectly integrated with a variety of ERPNext features for enhancing performance and capabilities.
Rockerz is now able to streamline all purchasing processes including materials tracking, manufacturing, and sales with ERPNext Manufacturing Software. In addition, they can assist customers with purchasing, canceling, returning, and changing their orders by clicking on buttons..
ERPNext Manufacturing Software can help in project management processes like material procurement, material bills, work orders, warehouse management, bulk orders, bookkeeping, and accounting processes.
Through automation of resource utilization, ERPNext Manufacturing Software increases efficiency and productivity in response to consumer demand for increased production.
With the implementation of ERPNext manufacturing software in Rockerz, financial planning is facilitated by analyzing manufacturing schedules, along with shop floor workouts, pricing structures, and loading requests.
With ERPNext Manufacturing Software, Rockerz can now manage sales and order operations more easily. In addition, they can also record all transactions required with links to sales orders.
Making customization a prime feature for Rockerz, ERPNext manufacturing solution helps them design Skate Guards as per the requirement of customers like preferred color, design, and model.
Key Takeaways
By implementing ERPNext Manufacturing Software, production industries, and companies can streamline their day-to-day processes to maximize their business benefits.
Conclusion
Manufacturing ERP is a centralized method of managing facility operations and processes, from production to payroll. ERP allows for unprecedented visibility, coordination, and management across the disparate processes that make up a business, resulting in greater operational efficiency.
Moving the manufacturing operations toward automation with the ERPNext solution, can transform your business and help in increasing overall productivity to a great extent. If you want to minimize the hassles, save time and add digitization to your manufacturing business, then contact NestorBird at sales@nestorbird.com today!
Frequently Asked Questions (FAQs)
ERPNext for Manufacturing Business is recommended as the best software to enable digitalization in workflows, and management of different operations. ERP Manufacture features a user-friendly software tool that allows businesses to globalize their business. It also helps make processes clear and simple for all employees in an organization, allowing for better product quality management and efficient workflow.
ERPNext Manufacturing Software implemented in industries, companies, and organizations provides a centralized platform to offer a complete set of features packed into one comprehensive solution.

ERP Manufacturing continues to assist more than two thousand manufacturing plants worldwide.
ERPNext Manufacturing Software is an integrated solution, designed to replace and enhance the current automation and workflow management tools that your business relies on.
ERP manufacturing software used by manufacturers helps in keeping track of workflows, inventory, production, sales, and financials in one go with ease.
ERPNext Manufacturing Software provides a set of modules that can be customized according to the needs of different industries and organizations. The modules are Production Planning & Control (PP&C) module, Manufacturing Execution System (MES) module, Business Intelligence (BI) module, Financial Management System (FMS), Human Resource Management System (HRMS), and Quality Management System (QMS).
Yes, you can plan, start and grow your business with ERPNext manufacturing software. For that, you have to contact NestorBird, one of the leading ERP solutions providers to global manufacturing industries and companies. We can help businesses to get customized solutions for the management of overall work operations.
From The Blog
Our blog section is packed with informative, thought-provoking, and engaging content that is sure to appeal to a wide range of readers.