Transform Your Retail Potential
with
ERPNext Solution
MARKET FASTER WITH AN EASY-TO-USE OPEN SOURCE RETAIL ERP SOFTWARE
The retail industry is an ever-growing and fast-paced business of the world and is majorly driven by product requirements and the needs of customers. With ever-changing demands and growing trends, the industry faces stiff competition to create reliable and robust systems and processes to stay ahead of the pack and secure long-term business benefits. To help accommodate the rapid pace of the retail market, a tailored open-source ERP system that is flexible, scalable, and modular fits the best.
NestorBird offers a retail ERPNext solution with essential modules and outstanding technology stack for an immersive user experience. The open-source ERP solution enables multiple capabilities to automate everything to give an omnichannel shopping experience.
Retail ERPNext software helps address retail-specific challenges and needs. Retailers can manage, address, track, assess, and streamline all aspects of business for enhanced efficiency and improved productivity.
Benefits of
ERPNext Retail Software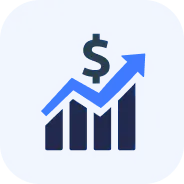 Sales Forecasting
The open-source retail ERP software can help retailers accurately forecast product demands per present and future needs. Providing real-time data on sales trends and customer preferences allows retailers to adjust inventory levels and make informed product promotion and pricing structure decisions.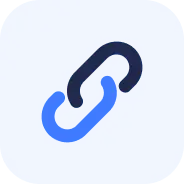 Streamline Supply Chain
Retailers can optimize the supply chain with ERPNext POS Software to reduce lead times and improve collaboration with logistic partners and suppliers. It can provide retailers with an end-to-end view of their supply chain and helps in strategizing the production plan accordingly.
Efficient Financial Management
With ERPNext for the retail industry, retailers can easily manage a complex financial landscape with multiple payment options, credit terms, and pricing models. By automating financial processing, businesses will have real-time financial visibility to determine growth plans.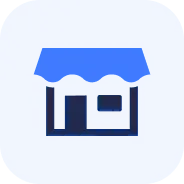 Inventory Control
Nowadays, retail ERPNext Solution can help retailers track inventory levels in real-time and manage stock replenishment and automation.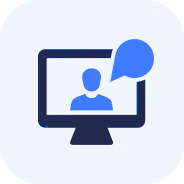 Customer Engagement
With ERPNext for retailers, we can access real-time data on customer preference behavior and help them plan personalized marketing campaigns, tailor product offerings, and improve customer satisfaction.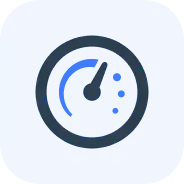 Business Productivity
Offering a centralized platform, ERPNext software for retailers can help generate reports & analyze data to gain insights into sales and business profits. With this, retail industrialists can plan their business growth strategies.
ERPNext Retail

Modules
Features of
ERPNext Retail
USER INTERFACE
Online Payment/Cash Processing
PRODUCT AND STOCK
Checklist for Product Availability
Scan Barcodes for Quick Search
Warehouse Stock Management
Determine Transferrable Stock
Assign Item Group & Serial No.
FINANCE & BILLING MANAGEMENT
Print Invoice Format Template
Auto-generating Sales Invoice
Categorize Customer Name, Contact & Item Details
Generate Payment Requests via SMS or email
Processing Faster Transactions
CUSTOMIZATION
Customize Existing Fields
MULTILINGUAL FUNCTIONALITY
Optimize Multi-Lingual Option
Integrate Real-Time Data Access
70+ Languages Integration
CUSTOMER ACQUISITION AND LOYALTY
Analyze Average Customer Revenue
CUSTOMER RELATIONSHIP MANAGEMENT
Create and Manage Contact Lists
Lead, Contact & Customer List
SUPPLY CHAIN MANAGEMENT
Track an Item's Reorder Level
Reduce Chances of Stock Exhaustion
Why NestorBird for
ERPNext Retail

Services?
Certified ERP Team
We nest a team of certified ERP consultants and solution architects with a vast experience in a broad spectrum of businesses like retail, manufacturing and production.

24*7 Technical Support
At NestorBird, we offer 24*7 support services to respond quickly to your queries about ERPNext Retail Solution and its implementation. Our customer service support is highly focused and fast-paced to connect with businesses.
CUSTOMIZATION
We can help you customize your retail industry plan as per your business needs. Brief your workflow requirement to our ERP experts and get the best ERPNext solution for your retail industry today!
Testimonial
Customer Says About
Us
"As a business owner, I always look for ways to improve our operations and grow our bottom line. When I turned to NestorBird for ERPNext retail software solution, they not only helped me in its implementation to optimize our workflows but also directed my development plan in the right way.
With Retail ERPNext Software, we have improved our inventory management, automated our sales processes and made a better-informed decision. We highly recommend NestorBird to those looking for a reliable retail ERP solution to increase productivity."
Frequently Asked
Questions
ERPNext Retail is a software solution that helps manage all retail business operations, workflows or processes. It offers a range of features designed to streamline and automate various retail processes, including inventory management, point of sale (POS), customer management, accounting, and purchasing.
ERPNext LMS is the best solution to enhance the teaching and learning experience for students, teachers, and institutes.
Centralized data management: With ERPNext Retail, all data related to inventory, sales, customers, accounting, and purchasing is centralized in one system. It reduces the risk of errors and saves time.
Automation of routine tasks: Retail ERPNext Software has many features that automate everyday tasks, such as generating purchase orders, tracking inventory levels, and creating invoices. It reduces the effort required for these tasks to focus on more value-added activities.
Real-time visibility: With an ERP solution for the retail industry, you can have a real-time analysis to determine inventory levels, sales data, and other key performance indicators. It allows retailers to make informed decisions based on current data rather than relying on outdated information.
Customization: Retailers can have tailored ERPNext food solutions as per their needs and workflows. It can further streamline business processes and increase efficiency.
NestorBird can help in customizing ERPNext retail solutions to suit your business needs. Contact us at sales@nestorbird.com to get complete information regarding ERPNext retail software implementation.
ERPNext Retail System is an ideal fit to manage all your business workflows in one place. You can easily monitor retail management, supply chain management, HRM, accounting and finance to know the business progress.
ERPNext Retail can be installed in various environments, depending on the needs of the business. Cloud-based hosting is popular due to its convenience and scalability, while self-hosting gives businesses more control and flexibility.
Depending on the needs of the business, ERPNext Retail can be installed in two ways:
Cloud-based ERPNext Retail Solution: It can be hosted on the cloud, thus making it accessible from any device with an internet connection. This option is convenient for businesses that want to avoid the cost and complexity of managing their own IT infrastructure.
Self-hosted ERPNext Retail Solution: It can be installed on a business's servers or hardware, allowing retail industries more control over their data and customization options. However, it also requires more technical expertise to set up and maintain in the long run.
The time it takes to complete an ERPNext Retail implementation can vary depending on several factors, such as the size of the business, the complexity of the business processes, the extent of customization required, and the availability of resources.
Depending on your business requirement, ERPNext retail solution implementation time can be estimated and completed by the expert NestorBird team.
The implementation process can be divided into several stages: planning, customization, configuration, testing, and training.
The time it takes to complete each stage will depend on the complexity of the business processes and the extent of customization required. In some cases, businesses may implement ERPNext Retail in phases, focusing on specific modules or functions first and adding more over time. It can reduce the overall implementation time and minimize disruption to the business.
Get ERPNext Retail Solution Quote Today!